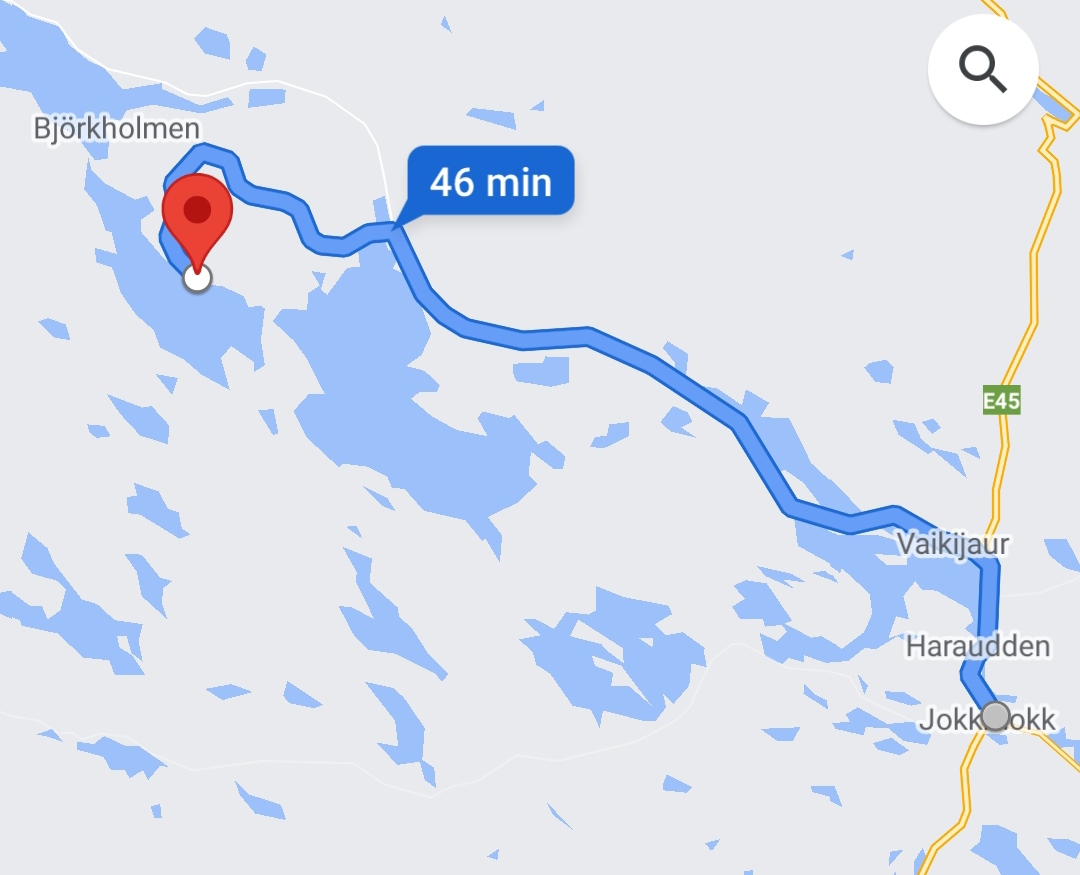 Hitta hit
Folk som behöver skjuts, vill bli hämtade eller ska köra hit någonstans ifrån med plats i bilen får gärna höra av sig så vi kanske kan samordna med samåkning.
Kollektivtrafik
Om du åker kollektivt kan ni ta buss mot Kvikkjokk och hoppa av i Randijaur. Gå mot Björkholmen ca 12 km. Det är möjligt att ta en genväg via Parki vattenkraftverk men då vandrar du någon kilometer i slutet utan stig.
Bil/Lift
Åk E45 norr från Jokkmokk, sväng vänster mot Kvikkjokk efter några km, åk ett tag, sväng vänster mot Randijaur och Björkholmen. Kör förbi Randijaur och kör rakt fram vid Parki kraftverk-skylten. Kör grusvägen några kilometer tills du kommer till ett grönt elskåp och några målade elstolpar, där svänger du vänster. (Kommer du fram till Björkholmen har du kört för långt).  Sedan följer du vägen, förbi bomen, rakt fram till dess slut. Om du liftar kan vi försöka komma och hämta upp dig i Randijaur eller Jokkmokk kanske.
Find the way
Gállok is quite far up in so called sweden, above the arctic circle. Getting here will take some time. The camp is about 45 kilometers from Jokkmokk. If you are hitchhiking or going by car contact us and we will see if we can organise ride sharing.
By public transport
You can take the train to Murjek from Umeå and from there take the bus to Jokkmokk. But be sure to check the departures, because the bus don't go so often. Every day there is a bus towards Kvikkjokk. Jump off in the turn at Randijaur (ask the bus driver). From there it is a 12 km/ 4 hour walk to the camp. Just follow the main road towards Björkholmen and this takes you to the road leading to the camp. There is a possibility to take a shorter route via the Parki hydroelectric powerstation but then you hike without a trail for the last kilometer.
By car/hitchhiking
Drive to Jokkmokk and continue north on road E45. After some kilometers turn left towards Kvikkjokk. Drive for a while and go left towards Randijaur and Björkholmen. Drive past Randijaur and go straight at the sign of Parki kraftverk. Drive the gravel road for some kilometers and by a small green electric box and some painted electric poles turn left. Follow this road, past the gate, straight ahead to the end.
If you are hitchhiking contact us and we might be able to pick you up in Jokkmokk or at the bus stop in Randijaur.